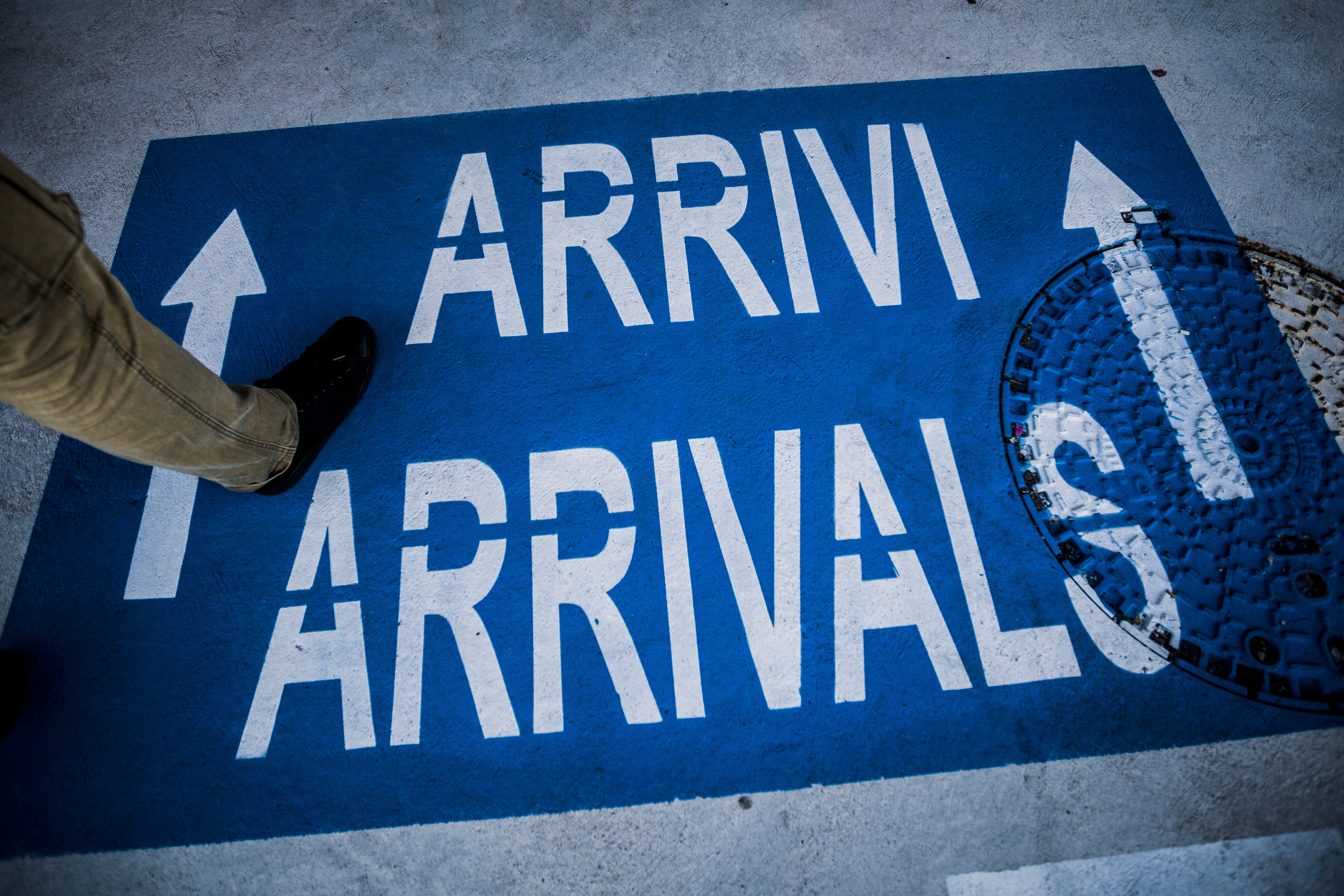 What you should keep in mind when arriving at the destination airport. 
Collection of luggage and belongings
 , 
immigration procedures
 , knowing the 
amenities
 in case of waiting for a connection, transportation issues 
and available hotels
 .
Before leaving the plane, do not forget to collect all your belongings. If you have checked baggage, the first thing you should do is go to the airport baggage claim area.
  Then (if necessary) make migrations by placing yourself in the corresponding row according to your nationality, and show your passport, and Visa (if applicable). In some countries, they may ask you where you will stay, show them the return ticket, etc. Check this information with the corresponding embassy before traveling.
  Once you arrive at the public area, check the means of Public Transportation available or look at the signs with names held by some people (if you have hired a private service and they are waiting for you. If instead, you plan to rent a car review the information on Car Rental at the Airport and eventually make a reservation in advance.
  If you have forgotten luggage on the plane or your checked (checked) bag has never appeared or was damaged, claim the airline at the airport check-in counters or by phone. It is always advisable to have travel insurance that can cover any incident of this type.
  Check the Amenities and airport lounges (if any) offered by the airport in case you have to wait for a connecting flight.
  If your desire is to find a hotel near or within the airport, look for and book in advance the lodging alternatives that are in the airport area.