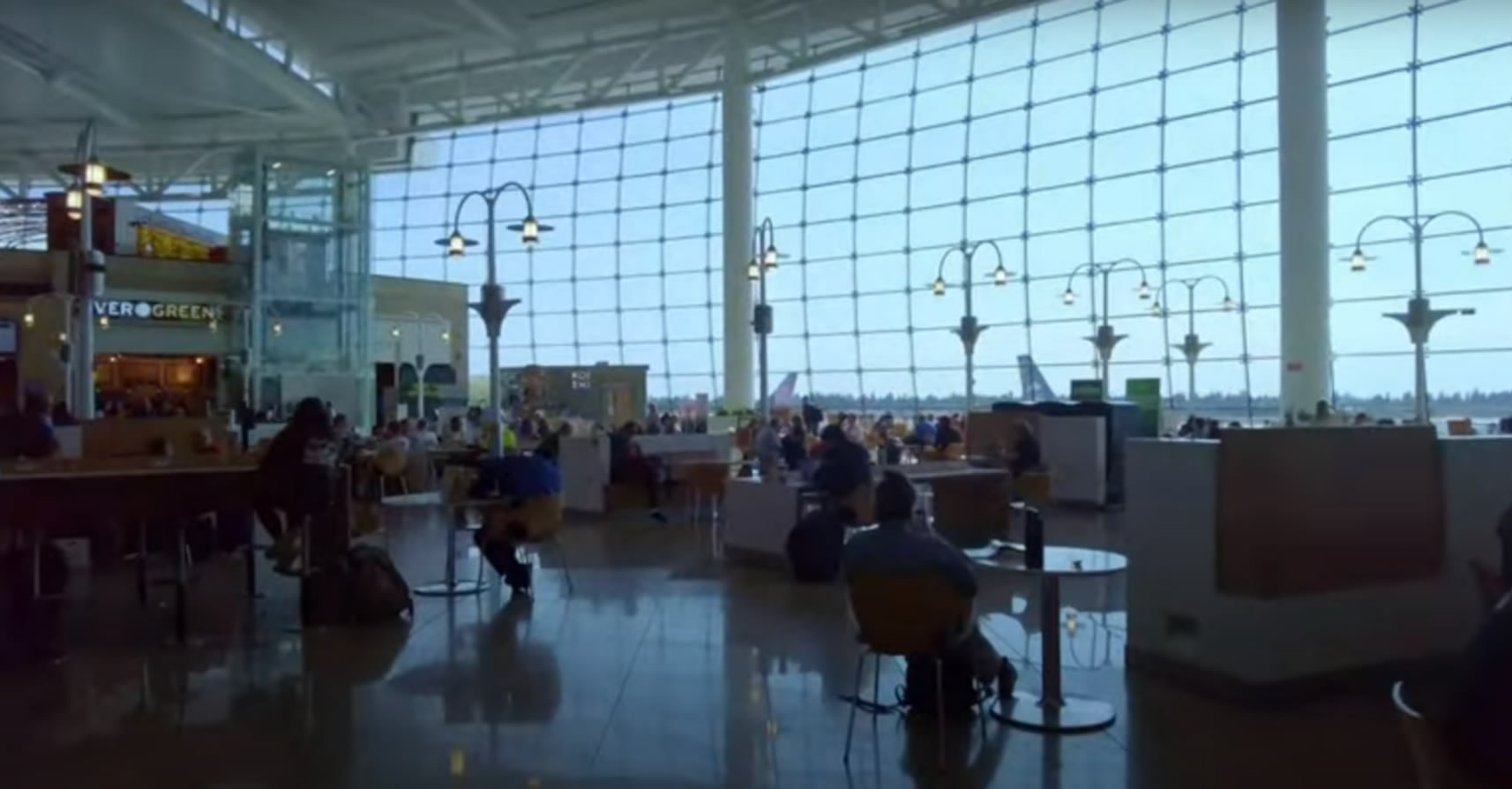 Seattle-Tacoma International Airport, opened in 1947, serves the entire Washington State and surrounding areas, and is one of the busiest in the country. It operates with domestic and international flights to Mexico, Canada, Europe, the Middle East and the Far East.

Official Website: portseattle.org/sea-tac
Number of Terminals - 1 - Open 24 hours a day. There are two satellite buildings, connected through a free train service.
Annual passenger traffic: 46.9 million passengers went through it in 2017.
Tel: +1 206 787 5388 / 800 544 1965. Information center in the baggage reclaim area. There are also volunteers in blue uniforms that provide information and assistance.
Location
The airport is located 32 km (20 miles) north from Tacoma and 19 km (12 miles) to the south of Seattle.

See Map