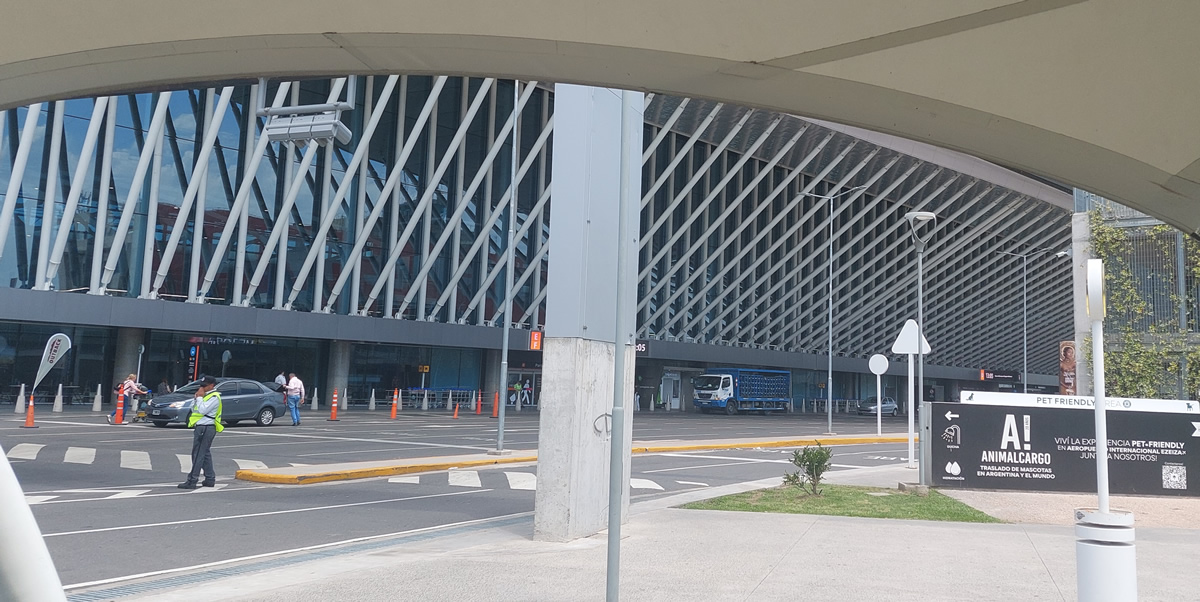 Ministro Pistarini International Airport, commonly known as Ezeiza International Airport and opened on April 30, 1949, is the most important in the country regarding international flights and one of the busiest in South America, with flights to the entire American continent, Europe, the Middle East and Oceania.

Official Website: aa2000.com.ar
Number of Terminals - 3 - Terminals A (for international flights), B (no operations as of yet) and C (domestic and international flights). Open 24 hours a day. They are within walking distance from each other.
Airlines: TERMINAL A (Air Europa, Aeromexico, Air Canada, American Airlines, Azul Linhas Aereas, Air New Zeland, Avianca, Boliviana de Aviación, British Airways, Cubana de Aviación, Copa Airlines, Conviasa, Emirates, GOL, Iberia, LATAM (international arrivals), Lufthansa, Level, Qatar Airways, Sky Airlines, Turkish Airlines); TERMINAL C (Aerolíneas Argentinas, Austral Líneas Aéreas, Andes Líneas Aéreas, LATAM (domestic flights and international departures), Alitalia, Air France, Delta Air Lines, KLM).
Annual passenger traffic: More than 9.8 million passengers went through it during 2016.
Tel: +54 11 5480 6111. There are information desks on the ground floor of terminals A and C.